We strive to be your only contact for all your trucking needs.
Founded in 1976 by Gene Klingberg. We are located in Jordan, Minnesota, offering a diverse set of services. We are expanding our reach around the globe. Our vision is to scale broad distances, while being the best freight brokers in the world.
Whatever your trucking needs are, we want to be your first choice.
Do you want to deliver bio-diesel to a location far away? Perhaps need your raw materials to be delivered somewhere? Whatever your delivery needs are, we do it all! Our wide-range of services include, delivering food grade tankers, hazmat chemical tankers, asphalt oil, dump trump and end dump hauling, gravel, mobile trans loading service for various products and 53 dry vans. We ensure that there is no adulteration or damage to your consignment.
Our Trucks Are Equipped With


Mechanical and air off pumps for unloading. In transit heat tankers. Sleepers for over the road hauling.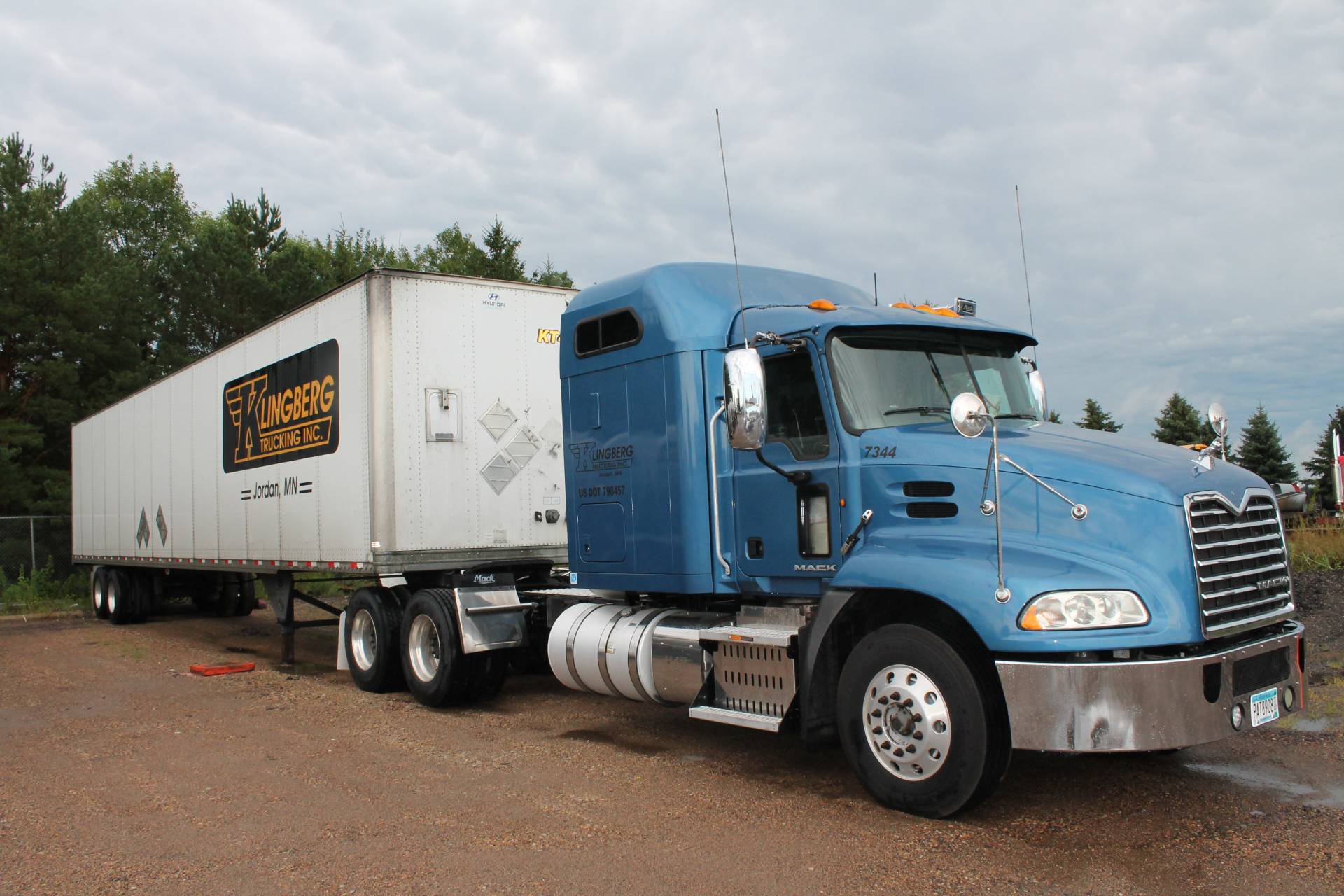 We offer our trucking services to anywhere in the United States. Klingberg Trucking, Inc team is dedicated to communication to handle your shipping needs.
We ensure that there is no compromise on safety measures. All our drivers are highly trained and experienced with whatever you need to haul.
We Assure You Of
Our services will meet all your needs. Through our fleet of more than 50 trucks, we can deliver a wide variety of products. Our trucks are also ready to deliver a diverse kind of consignments.
We Promise to Offer
For decades now, we have provided trusted trucking services. Our delighted clients are a testament to our unmatched services. Our dedicated team continues to delivering quality services, time and again.
We Stand For
We are a full-service truckload service provider, offering a wide range of logistics services across the United States.
We Offer


Apply to Klingberg Trucking